If you have a youngster wanting to get into crossbow archery and hunting, setting him or her up with the best crossbow for kids is a great first step! The last thing you want to do is deter the child from the full pursuit of the sport because of equipment that is difficult to use or does not function properly.
The editors at TotalCrossbow.com sat down and did some brainstorming to come up with a handful of top youth crossbow picks we feel are a great choice for youngsters.
These selections are geared more towards kids who intend to use the crossbow for target shooting and hunting vs just backyard plinking with the exception of the last selection by PSE which is geared strictly for target shooting.
We wanted to include a super simple but safe and inexpensive recurve option in the mix so we felt the PSE was a good match. We tried to factor in size, safety and performance in all of our selections.
Our List Of The Best CrossBows For Kids
1. Wicked Ridge Ranger X2 Crossbow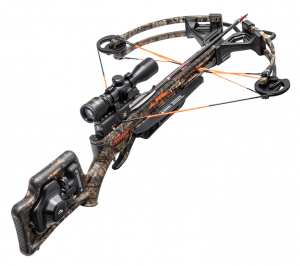 The Ranger X2 was specifically designed with small sized shooters in mind. The compact and lightweight design feature a pass-through forearm that is engineered for safety with large nylon safety spars to deter fingers from entering the string path.
It's only 16″ axle to axle fully cocked, which makes it great for hunting in tight spaces like ground blinds or heavy brush. The 3-power multiple reticle scope makes for fast and easy target acquisition.
The Ranger X2 also features the ACU-52 rope cocking system, making the process of drawing the bow easier and safer than traditional rope cocking devices.
While the ACU-52 isn't a crank-style device, it still requires much less effort to prep the bow for firing.
Buy on Amazon
Features:
Compact design for small frame shooters
Short 10.8-inch power stroke for easier cocking
Easy-draw ACU-52 rope cocking system
Easy upgrade to crank style Accu-Draw system
Draw Weight: 150lbs
Weight: 5.9 Pounds
Speed: up to 330 fps
Length: 33.9″
---
2. Barnett Recruit Terrain Youth Crossbow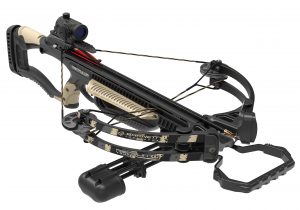 This starter crossbow is tough to beat as a kids hunting xbow. It's relatively lightweight and easy for kids to handle.
The Barnett Recruit Terrain Youth Crossbow is also easy to move around in brush and tight spaces with it's 16″ axle to axle length.
The Barnett Recruit is great for back yard target practice and easily powerful enough to tackle small game and whitetail deer at ranges up to 30 yards.
Buy on Amazon
Features:
"TriggerTech" low friction trigger release.
Full Magnesium Stock That Is Lightweight
Single Unit Bolt
Anti-Dry Fire is incorporated in trigger
Finger Safety Mechanism
Draw Weight: 140lbs
Power Stroke: 12.5″
Weight: 6,4 Pounds
Speed: up to 330 fps
Axle To Axle: 16.125″
---
3.
CenterPoint Volt 300 Compound Crossbow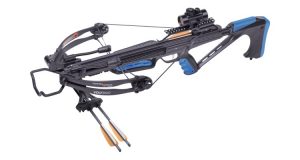 This model is a great choice for kids because it has great safety features in a lightweight package with an adjustable stock.
The adjustable stock is an awesome plus as it allows the user to shorten or lengthen the stock to accommodate different arm lengths and shooting styles.
The Volt 300 also features a 10.5″ power stroke which is quite short and translates to easier cocking. The short power stroke combined with the low 130LBS draw weight makes this a great starter compound crossbow for kids.
It ships stock with an illuminated 3 dot sight, an auto-safety, finger guards and noise dampening string plungers. A great deal indeed!
Buy on Amazon
Features:
Adjustable stock
Short power stroke
Easy to draw
Draw Weight: 130lbs
Power Stroke: 10.5″
Weight: 7.9 Pounds
Speed: up to 300 fps
Length: 31″
---
4. PSE Insight Youth Trainer Crossbow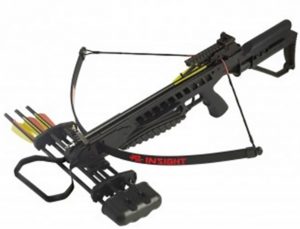 With a finger safety guard, a robust anti dry-fire system and an automatic safety, the PSE Insight Kids Crossbow is a great training platform for target shooting and learning the fundamentals of how to shoot a crossbow safely and accurately.
While this option is not suitable for hunting due to its light 29LB draw weight, we think it's a great choice for kids looking for a realistic platform in a simple, super safe and easy to use package.
Buy on Amazon
Features:
Draw Weight: 29 lbs
Power Stroke: 14″
Axle to Axle: 19″
Speed: up to 120 fps
Weight: 4.6lbs
---
When kids start certain sports early in life, it gives them a major advantage over their competition in later years. However, even though this is often true, it may not be a smart investment for you to buy an expensive crossbow for your children, especially if you are not 100% sure they are going to pursue the sport for very long.
Remember, you may not want to dig too deep into your pocket if your child is going to toss the crossbow away in a couple of weeks in favor of other sports activities.
Having said that, if you want to buy the best possible crossbow choice for your kids without spending a ton of cash and making your credit card smolder, the choices above are tough to beat.
How To Choose A Good Youth Hunting Crossbow
#1. Safety First
When looking for the best youth xbow available on the market, the first thing that should be considered is its safety features. Safety is the first factor in making a choice when you are buying for a young person or an adult.
For instance, to prevent your child from being involved in any type of accident, you need to buy a kids crossbow that has been designed with some built-in features designed to prevent accidents both while shooting, loading, and carrying the crossbow.
Here are some important safety features that are common on the best youth beginner crossbows:
An Automatic Safety Feature: These automatically engage when the crossbow is cocked with a rope or auto cocking device. These are crucial as they automatically click the safety to the ON position so the user must manually click it to the OFF position to allow the trigger to be pulled to fire the crossbow bolt. Automatic safety devices are important for preventing misfires and accidental discharge.
An Anti-Dryfire System: Dry firing a crossbow occurs when it is cocked and fired without an arrow loaded on the rail. The extreme force of the limbs snapping back into place without any resistance from an arrow can cause the limbs to explode, sending splinters and pieces in all directions. This is very dangerous to the shooter and any bystanders. The anti-dryfire system is able to prevent the trigger from being pulled if no arrow exists on the rail.
Proper Thumb And Finger Guards: While the best crossbows for kids are not going to be as powerful as their full-sized counterparts, there still exists the chance for injury from the string when the trigger is pulled. Thumb and finger guards prevent the shooter from lifting his or her thumb or finger up from the forearm of the crossbow and into the path of the speeding string.
Auto-Cocking Device: This safety feature isn't a must unless the youngster is going to be hunting from a tree stand. Pulling a crossbow string back can be tough for a kid who isn't very strong. The auto-cocking device usually incorporates a crank, allowing the user to easily crank the string back to the full fire position with very little effort.We consider the Auto-Cocking option a must when hunting from a treestand because rope-cocking a crossbow while up in a tree can be dangerous.
2. Don't Spend A Ton Of Money On A Youth Xbow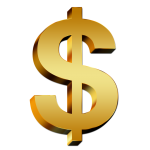 As referenced earlier, the price of the crossbow can make a significant difference in what you really want or can afford to pay. Because it is easy for kids to change their mind in picking up this sport, you may want to bypass those crossbows that cost 550 bucks or more.
As a general rule, it is better to pay a relatively fair price when they are just beginning to practice on a regular basis. After which, if things are going well, you may decide to upgrade the type of crossbow that you purchased with a more costly choice as the child develops a passion for practicing.
3. Factor in the Overall Weight of the Crossbow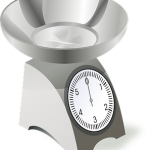 Crossbows are nose heavy by design and can be difficult for kids to hold up and aim with. Unlike a rifle, which has most of its weight towards the back, crossbows tend to have more weight up front. This makes choosing a lightweight model important, especially if your child is smaller.
If you want to give your child every advantage that they need to be successful in this sport, you need to consider the overall weight of the crossbow that you buy before you make your decision.
By considering the overall weight and the amount that your child can handle with ease, you will also increase their chances of wanting to excel at this activity.
On the other hand, if you do not keep this factor in mind, you may find that the weight of crossbow will only become a heavy annoyance that is very difficult to practice with. So, to keep the weight from discouraging them from wanting to use it, you need to make sure to purchase the appropriate weight for their size and age.
4. Choose the Most Suitable Crossbow Draw Weight
Don't go crazy with draw weight when you buy a kids crossbow. It's more important that a child is able to learn how to load and fire a crossbow his or her self vs fling arrows down range at breakneck speeds.
If a child finds a crossbow extremely difficult to pull back and load, they will probably abandon it.
Just like you pay close attention to selecting the best overall weight, you need to look for a crossbow that has the most suitable crossbow draw weight. For instance, if your child does not have the capability of cocking his own crossbow without aid from someone else, this will also present problems that you do not want them to encounter.
Therefore, it is important to remember, it is easy for your child to become frustrated and irritated when the crossbow weight is too heavy for them to handle properly. Instead, you want the child to handle it with ease, while also enjoying the experience of mastering this sport.
5. Go With Compound Limbs Vs Recurve
While this may seem odd because compound crossbows have more moving parts and can be heavier than recurves, the truth is compound youth crossbows are easier to cock and load.
If the child you are shopping for is strong, then it may not matter. But as a general rule, kids will be able to pull back compound crossbows easier than recurves.
Compound crossbows are almost always fitted with scopes as well. A scoped crossbow will be easier for a youngster to aim with right out of the gate.
Where To Buy Youth Crossbows At The Best Prices
Here is a quick breakdown of each model's ratings with links to price comparisons so you can buy these kids crossbows at the lowest prices:
When all is said and done the best crossbow for kids really depends on how serious your child is. If you have a child who is already into gun hunting and likes it a lot, then moving into crossbow archery will most likely be a long term purchase decision vs just a flash in the pan.
Kids nowadays can pick up and discard hobbies faster than ever. While you don't want to discourage your child by buying a crossbow that is of super low quality and does not shoot well or is not very safe, you also don't want to spend a ton of money on a high-end model he or she may use a couple of times and throw in a closet to gather dust.
But keep in mind that well-maintained name brand crossbows can retain their value for quite some time. If your child ends up losing interest, you can always sell the crossbow on the used market and get a large chunk of cash back in your pocket.