Finding the best compact crossbow to fit your specific hunting needs can be a challenge with so many different models currently being offered.
With many hunters choosing to hunt from small ground blinds and hang on tree stands, the market for small-sized and lightweight crossbows is rapidly expanding.
Even the most experienced hunters can have a difficult time selecting from the numerous options and technological advancements available in the current xbow market.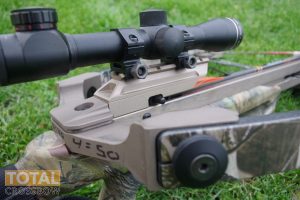 There's just way too many bells and whistles to choose from!
For many hunters, it boils down to finding what is the best compact crossbow to hunt with?
Why Choose To Buy The Best Compact Crossbow?
Buying a compact crossbow has both pros and cons.
Here are some things to consider before you buy a compact hunting crossbow:
1. Compact crossbows are small and easy to carry
The compact design makes these crossbows light and easy to move from one place to another.
2. Compact xbows are handy for long hikes or hunting in a tree
If you need a crossbow that you can use in the tightest spots, you need to buy a compact crossbow. Hunting in cramped ground blinds or when up in a treestand with a large, cumbersome xbow can be a real pain. Lightweight and compact xbows can make things much more comfortable and even safer.
3. Compact crossbows can possess excellent shooting power
Let's face it, arrow speed and power is essential when it comes to hunting.
You don't want to sacrifice arrow speed and kinetic energy (penetrating power) for small size. An excellent compact crossbow can hold it's own against the larger models.
Most compact crossbows discussed below generates up to 330 fps which is perfectly suitable for hunting deer, elk, and other large game animals out to 40 yards.
Disadvantages of Compact Crossbows
Even the best compact crossbows are going to have some pitfalls and limitations. The key is to find what boundaries you can best adapt to.
1. Lightweight compact xbows can be good and evil.
It is sometimes difficult to shoot using these compact crossbows because it's hard to maintain the steadiness of the crossbow due to their lightweight design.
2. Small crossbows can be noisy.
With all of the components so small and compact, there tends to be a lot of stress being released during the shot. This can result in a rather loud report when the trigger is pulled.
An xbow that is too loud can startle the animal and cause it to jump the string and move before the arrow hits. This often times translates to poor arrow placement and a wounded animal.
The Best Compact Crossbows Will Have The Following:
• Be lightweight – in addition to being compact, a crossbow should be light for easy maneuverability.
• Have a decent scope – small xbows tend to be fitted with lower quality compact optics. While this isn't necessarily a bad thing, in some cases short, stubby crossbow scopes don't function as well as their full-size counterparts.
• Have a cocking device like a crank on it – This is a must if you intend to hunt with your bow from a tree stand. Fumbling around to draw your crossbow while perched in a tree is dangerous and creates a lot of movement that deer and other game animals can see.
The Best Selling Compact Crossbows
The Barnett Vengeance is one of the most potent and fastest shooting compact crossbows as it incorporates an ultra-modern carbon riser with reverse limb technology.
About 43% of the riser weight has been eliminated to push the center of gravity back, so it holds, shoots and balances more like a well-trued rifle vs. a nose heavy xbow.
This crossbow offers sufficient power and speed for any type of game.
Features:
Speed of up to 365 FPS

Arrow length of 22 inches

Draw height of 140 lbs

3 X 32 scope

Premium quiver

Rope cocking device
Buy on Amazon
---
---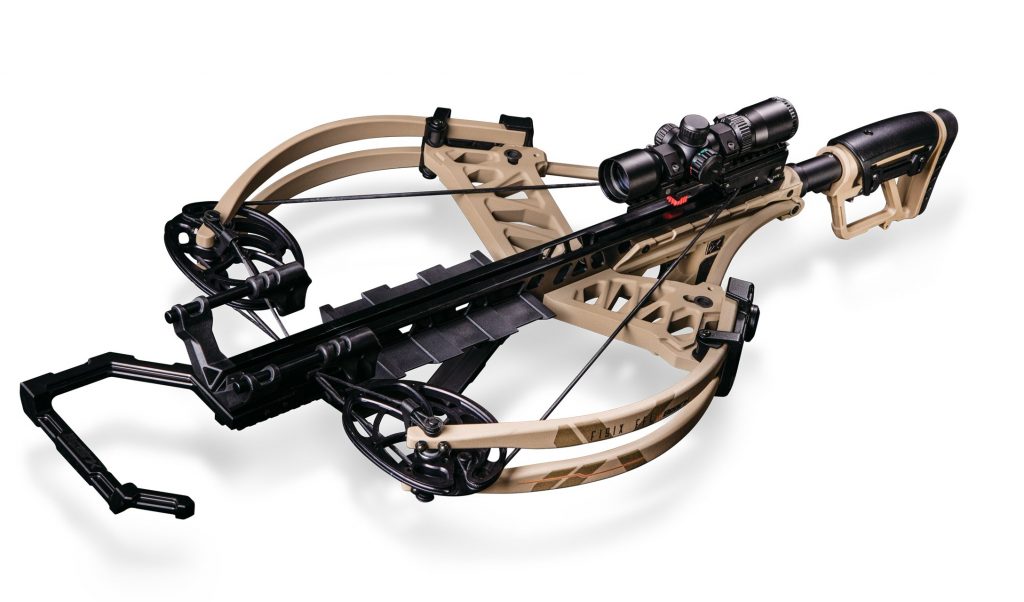 If you are searching for an all in one sleek and ready to hunt xbow package, the Bear Archery Fisix crossbow package is one of the best crossbows to buy.
Compact, fully adjustable, fast, and perfectly balanced, this crossbow has been designed to be the best in the industry.
It is one of the most potent compact crossbows in the market with superb speed and enough kinetic energy to pack a wallop down range. Also see the Bear X Constrictor Crossbow for sale here.
Features:
Draw weight – 135 lbs

Speed of up to 374 FPS

Integrated string suppressor

A cocking sled

A rail lube

Three trophy ridge insidious points and arrows

Illuminated reticle scope
Buy on Amazon
---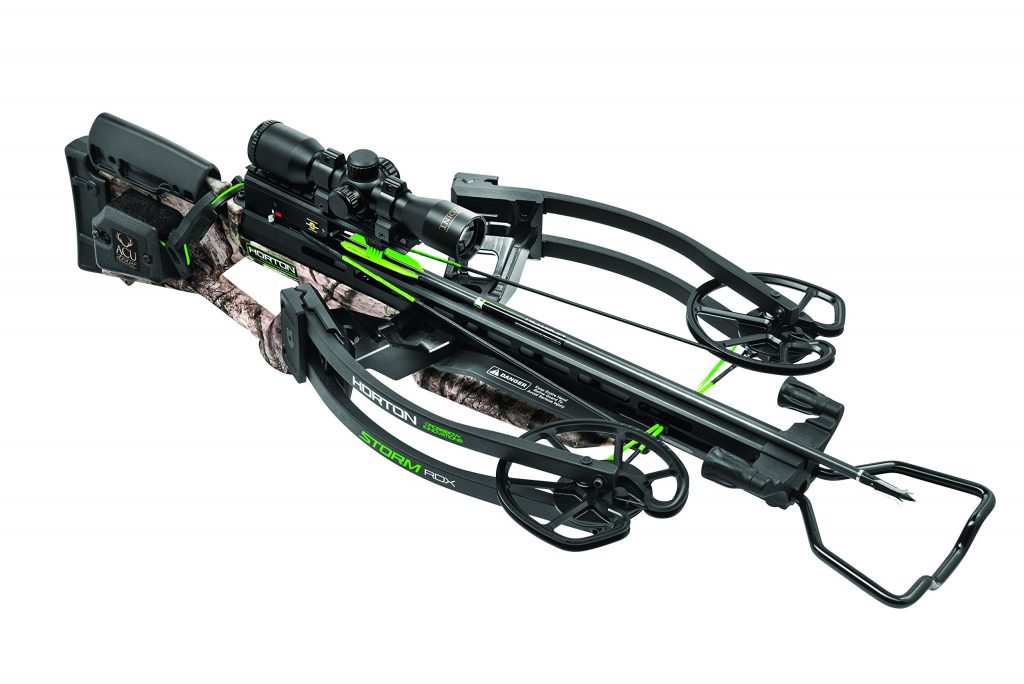 Horton's new radical RDX technology powers this crossbow. When at full draw, it measures a super small and compact 10-inches axle-to-axle.
This xbow can deliver a 400-grain carbon arrow at a speed of 370 FPS with 122 pounds of KE (Kinetic Energy).
The RDX features a uniquely designed self-locking limb pocket to prevent limb twist and ensure a straight and flat arrow trajectory despite the compact limb footprint.
Features:
165 pound reverse draw

Speeds of up to 370 FPS

It is 35.25" long

It measures 10" when cocked and 15.5" when uncocked

8.2 pounds without accessories
Buy on Amazon
---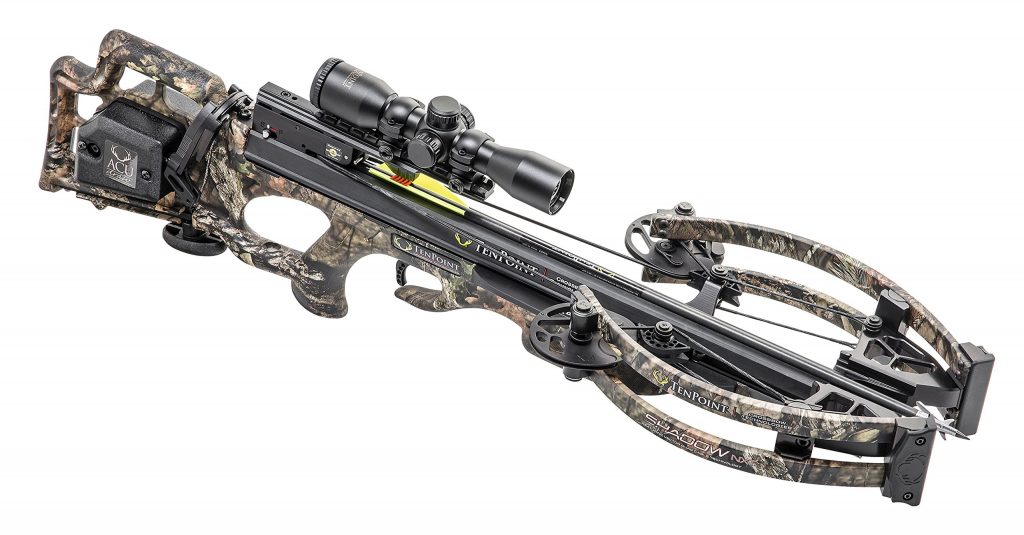 This compact crossbow has the edge over its competitors in the market as it measures an incredibly small and compact 6.5" wide and still manages to lob arrows at a speed of up to 380 FPS.
Being the lightest and shortest in this list, the TenPoint Shadow offers an incredible combination of width, performance, and speed that is unmatched at its price-point.
Features:
It is easy to carry from point to point

It has an integrated cocking device

It has an incredible range accuracy

T5 trigger designed for a crisp break and a fast, accurate release

It has an integrated sound dampening system

Three-pack pro elite carbon arrows
Buy on Amazon
---

As good as it looks; the Ghost 420 Revenant can send arrows at speeds of up to 420 FPS.
It is among the premier xbow choices to incorporate the Mossy Oak Treestand Monochromatic camouflage that many deer hunters rave about as being an outstanding camo pattern in a variety of hunting environments.
It is the compact crossbow to buy if you want a premium camo finish to help blend in with your surroundings. It is also incredibly light thanks to its carbonlite riser and aluminum flight track.
The Ghost 420 Revenant has everything you would want from a short and lightweight, compact crossbow that is hunt ready right out of the box.
Features:
Single bolt assembly

Carbonlite riser

(ADF) Anti-dry fire trigger mechanism

It is compatible with a crank cocking device

It incorporates a trigger tech frictionless release technology
Buy on Amazon
---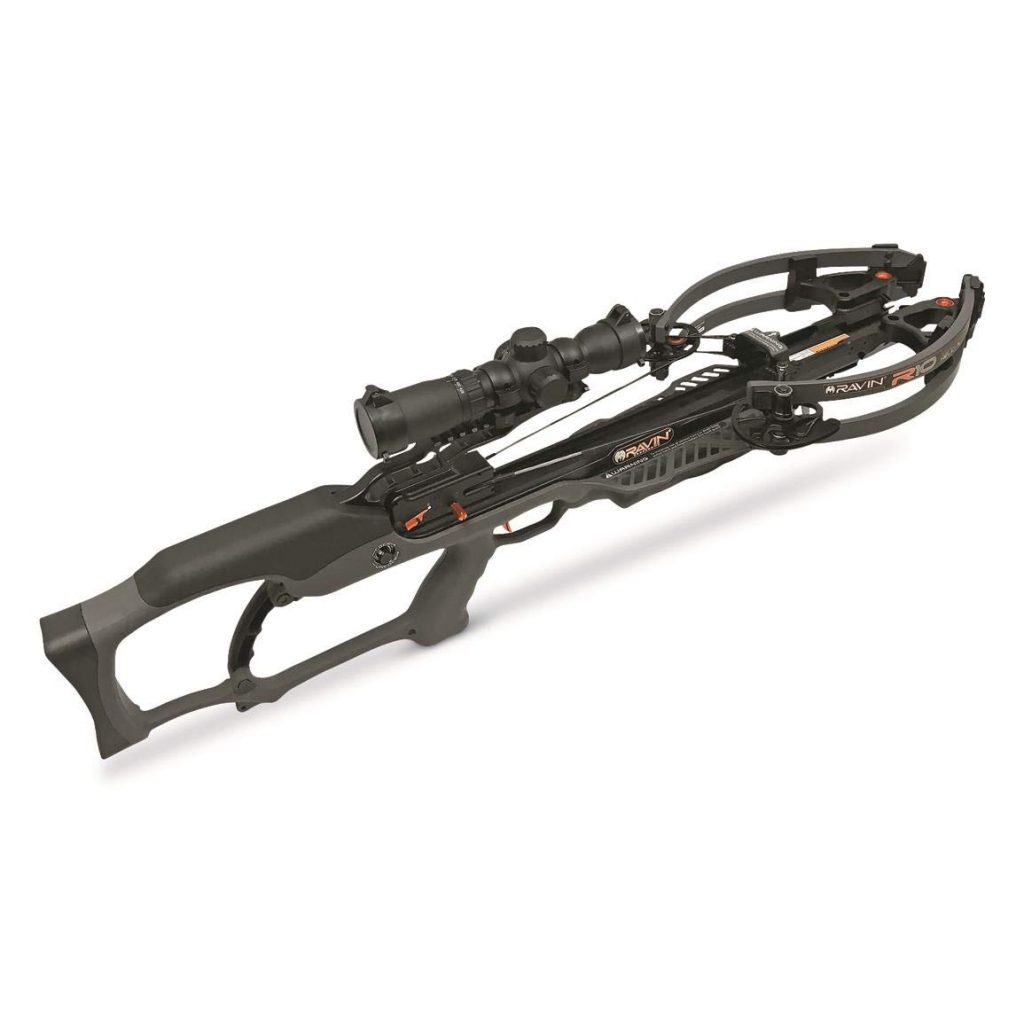 The Ravin R10 is the best compact crossbow for you if you intend to hunt in tight areas. It is one of the smallest crossbows from Ravin measuring only 33" in length and tipping the scales at just 6.8 lbs.
The Ravin R10 fires at speeds of up to 400 FPS, which is practically like shooting a lightning bolt. Speed and power freaks love this compact xbow!
Features:
It incorporates the Helicoil design format

It ships equipped with the versa-draw loading system

Fitted with a frictionless flight system

It includes a track-trigger firing system
Buy on Amazon
---
How To Choose The Best Compact Crossbow For You?
It all boils down to your specific needs, your budget, and personal preferences.
If you intend to use your small & compact xbow for deer hunting at ranges under 50 yards, then any of the small crossbows on this page will serve you exceptionally well.
If stalking elk or moose or other large game animals requiring shots out to 50-80 yards is in your game plan then you should consider a higher-end and pricier compact crossbow that is capable of speeds pushing near the 400FPS mark.
Anything beyond 40 yards is a long shot with a small form compact crossbow or any bow for that matter.
It's important to remember that even at 400FPS and beyond, there is still going to be a delay from the time you pull the trigger until arrow impact.
This delay increases with distance, and the higher the delay, the better the chances the animal will hear the xbow fire and "jump the string" and move. This can result in a poorly placed shot and a wounded animal.
Compact crossbow, standard size or vertical compound bow, the format doesn't matter. What counts is getting a well placed shot and a quick, ethical kill. All of the best compact crossbow designs listed here are great options for hunting most large game animals.