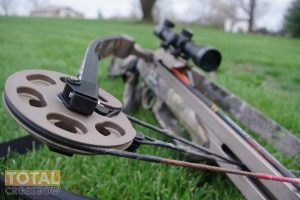 The best inexpensive crossbows for sale doesn't have to mean cheaply made! There are some solid budget crossbow models available in today's market.
Among the hobbies that are growing with popularity in the current generation is crossbow hunting and folks are always asking us how to buy the best inexpensive crossbow that will perform well out in the field while hunting or target shooting.
The Top-Rated Budget Crossbows By Price:
A greater number of states are now allowing crossbow hunting during the traditional and compound bow deer and big game seasons. The quest for the best inexpensive crossbow for hunting is now quite common.
As a result, demand for crossbows has been on a constant rise. It's this demand that has seen the past high crossbow prices go down.
The Quality Of The Best Inexpensive Crossbows Is Getting Better
Despite the fall in price, the quality remains at the top as crossbow brands compete for the new customers. Also, to cater to the increasing demand, new models of hunting xbows are emerging frequently.
Most of the current sellers, however, seem to offer cheap deals which are not real. Also, with reduced prices, and increased brand lines in the market, buyers find it challenging to select the best low-cost crossbows for deer hunting.
While buying a budget crossbow that performs well is one thing, it's easy to buy a cheap xbow and have it end up being a piece of garbage.
What Is The Best Inexpensive Crossbow For Deer Hunting?
When it comes to choosing a low-cost hunting crossbow you want to make sure it's going to have a high enough FPS to effectively shoot through the animal, creating a blood trail thick enough for you to be able to find the animal after the shot.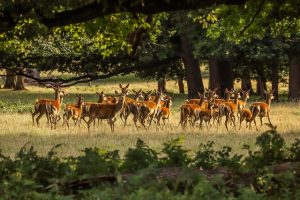 It's important to remember that crossbow arrows are shorter and lighter than arrows shot from compound bows. Sure crossbows can shoot just as fast than a compound bow, but arrows from crossbows lose speed and kinetic energy faster, and thus cannot penetrate as well at long distances
Most of the budget crossbows listed here can be used for hunting with the exception of one model which is borderline. Not all crossbows function at a high enough FPS for hunting purposes.
The Best Inexpensive Crossbows For Hunting Large Game Animals:
---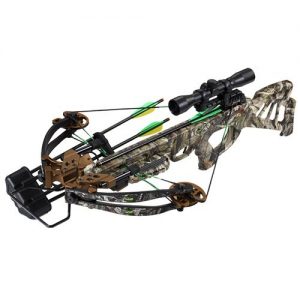 If you're looking for something cheap and still delivers on all your expectations, this is a great choice in a basic, well-built inexpensive crossbow.
The xbow costs about $325 which is a great low price point. The crossbow fires up to 360FPS which is plenty powerful for deer hunting and for hunting other large game animals.
The SA Sports Empire Beowulf weighs 6.5 pounds, and is suitable for many users. The xbow features a quiver rest on its side that faces downwards giving it a pretty cool touch.
Its construction does also feature sturdy materials that make it more durable. Therefore, it offers users an extended time of service. These are a few of the features that make it appear at the top of the list.
Buy on Amazon
---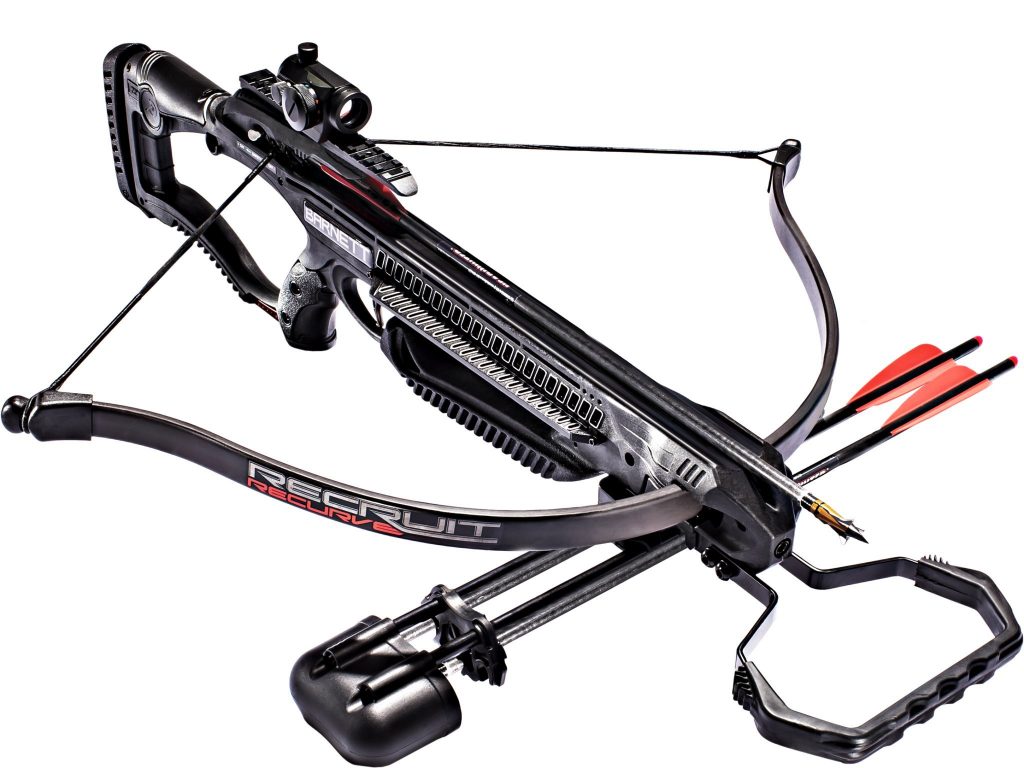 The BCR Recurve Crossbow is a product from Barnett brand line. It features the lightest bow weight of 4.9 pounds making it ideal for many users.
The crossbow shoots at a speed of 245 fps which is good enough for whitetail deer out to 30 yards in most conditions. Still, this is more of a target Xbow.
If you intend to hunt it would be wise to buy an inexpensive xbow that costs a bit more and is more powerful.
It comes at an approximate cost of $199 depending on the store you make the purchases. What is more interesting is it's a brand line.
Barnett is a company that offers crossbows of high quality, and therefore, they give you a guarantee of better services from the BRC Recurve crossbow.
Buy on Amazon
---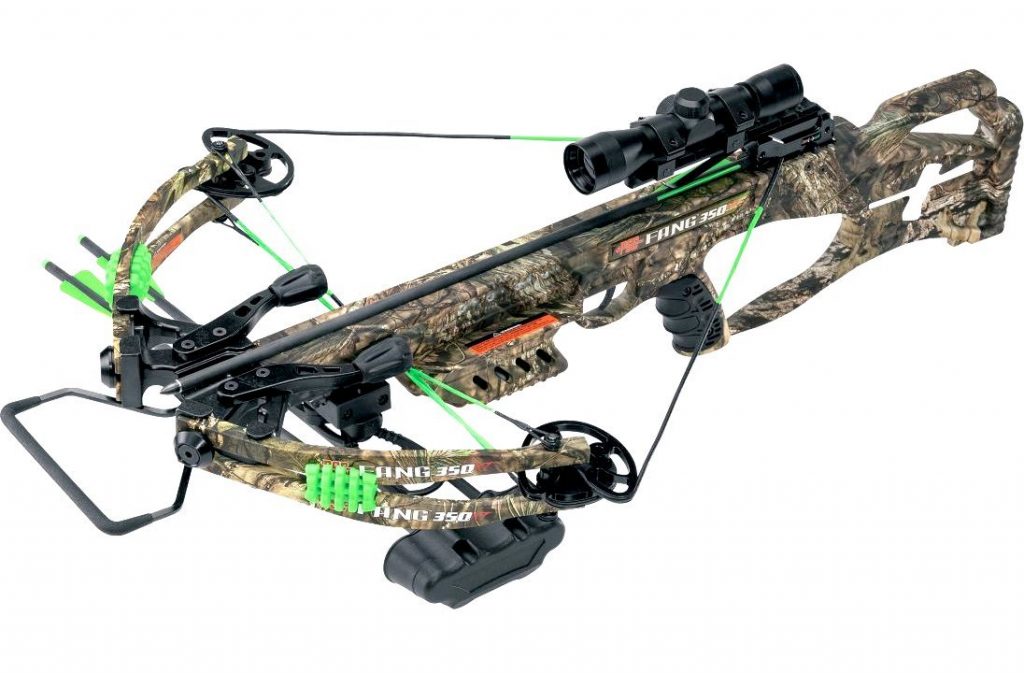 PSE is among the best crossbow manufacturers in the market and has been in the market for an extended period. Their products are of high quality and come at a low price, making this an easy choice as one of the best inexpensive crossbows
That's exactly what the Fang crossbow offers its users. It's also made of durable steel materials making it difficult to break and sells for as low as $349.
In comparison to other crossbows, the Fang is a bit lighter weighing 6.5 pounds.
The Fang crossbow fires at 345 fps, a speed that is good enough to get the job done. That's a nice touch for all hunters.
It can also efficiently work at a range of 70 yards. PSE has a great track record with their line of compound bows, and thie PSE Fang Xbow is a solid budget hunting crossbow that's worth your cash and is a lot of fun to shoot.
Buy on Amazon
---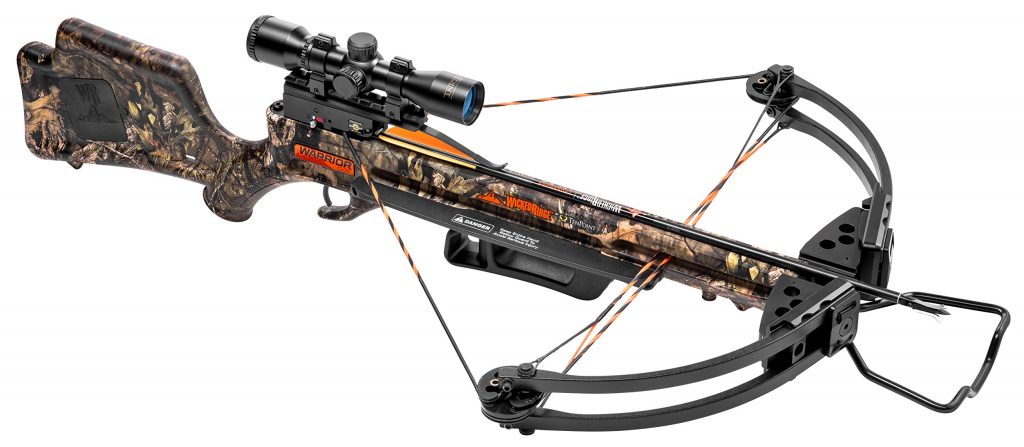 The Wicked Ridge warrior G3 crossbow is a product from Tenpoint manufacturers.
Tenpoint has been in the market long enough to understand all the needs of its customers.
They, therefore, make hunting crossbows that are of the right quality,  and at a fair purchase price. This is what the Wicked Ridge Warrior comes to deliver and are on the list of our best inexpensive crossbows for hunting.
It's a low-cost crossbow that sells for around $399. The best part of the crossbow is its lightweight, weighing only 6.6 pounds which makes it relatively easy to carry around the woods while hunting.
The bow shoots at 320 fps, which is plenty powerful for hunting whitetail deer out to 40 yards. The PSE Fang is an xbow that small-budget buyers should not be afraid to carry home.
Comparing its performance with other crossbows, we can comfortably say that the item is worth your cash.
Buy on Amazon
---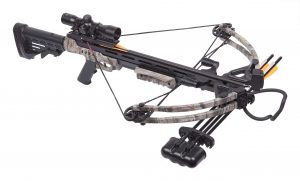 Closing our list of the best five low-cost crossbows in the market is the Sniper 370 by Centerpoint.
Centerpoint is owned by Crossman and is a reliable company offering among the best quality items in the air gun markets. With their experience, they deliver high-quality, durable, affordable and robust hunting crossbows for their customers.
The Centerpoint 370 is a great low-cost crossbow option with a nice list of features for basic target shooting and hunting purposes. It's a solid choice for folks looking for best inexpensive crossbows models for deer hunting.
Users love the fact it has an adjustable stock too!
Buy on Amazon
Best Inexpensive Crossbows Final Verdict
So, were you wondering where to start without investing a lot of cash into the purchasing of a crossbow? Now you know some of the brands and models that you can consider.
We will continue to add different low-cost crossbow models to this post. The entry-level crossbow market is growing rapidly and more and more budget crossbows are becoming available for sale.
Don't buy a cheap crossbow that will only cause you grief and misery when there exists several of the top inexpensive crossbow models on the market today. Despite spending less, you should make sure that you acquire a crossbow from a reputable manufacturer because poorly built crossbows can be dangerous.